Best NCLEX Programs in 2023 with Coupons
If you're getting ready to graduate nursing school, you have probably started to think about the NCLEX.
The NCLEX is the final step standing between you and your nursing license that you've worked so hard for all these years.
The NCLEX uses computer adaptive testing which is probably different from the tests that you're used to taking. This, plus the fact that it's an important test, can make the NCLEX seem daunting, and it's normal to feel anxious.
According to statistics from the National Council of State Boards of Nursing (NCSBN), more than 1 out of 4 candidates will fail the NCLEX on the first try, and it can be devastating.
You can increase your chances of passing the NCLEX on your first try by using a high-quality NCLEX Review program.
Essential NCLEX Review Program Features
We've tested all the major NCLEX review programs, and we believe that there are several features every program absolutely NEEDS to have to be considered a good program.
Good programs need to have a high passing rate that is significantly higher than the NCSBN average passing rate… otherwise, there is no way to know if the program does anything at all, and in that case, it's probably a waste of money.
Any good program should have a 100% money-back guarantee. If a company does not stand behind their product and offer a guarantee, then they do not believe in their program, and neither should you.
Good programs should be competitively priced according to the features they offer. For example, if a program only has practice questions, it should not cost the same as a program that has practice questions AND content review.
We have partnered with several of our favorite NCLEX review programs and are able to offer you coupon codes on some of their products to save you money! Here's our list of the programs we like the most and why.
High-Level NCLEX Comparison
Information last updated July 2023
Archer Review
Best Overall NCLEX Program
Archer Review is the best value NCLEX program we've ever tested. It's a comprehensive NCLEX program that performs strongly in every category!
In a 4-way comparison between Archer, Hurst, Nursing.com, and UWorld, Archer came out on top with the highest total score. Archer performed incredibly well in all the categories that make up a great NCLEX program and it's one of our top recommendations for most people.
Here are some highlights about Archer Review:
On-Demand & Live Content Review
2,900+ Practice Questions
800+ NGN Questions and 150+ Case Studies Included
Unlimited CAT Style NCLEX Simulations
Unlimited Readiness Assessments
99% Passing Rate!
100% Money-Back Guarantee
Archer Review Coupon Code
Use promo code NURSEJANX to SAVE 10% OFF Archer Review Combo Programs!
Nurse Plus Academy
Runner-Up
Nurse Plus Academy is one of the best practice question banks we've tested with some of the most realistic NCLEX questions! It's also a tremendous value!
When we compared Nurse Plus Academy to UWorld and Archer Review for just practice questions, it got the highest score, closely followed by Archer Review.  Both programs absolutely blew UWorld out of the water, and considering that both Nurse Plus Academy and Archer Review are WAY cheaper than UWorld, both are easy choices to recommend.
2500+ Practice Questions
Very affordable starting at $49
CAT Style NCLEX Simulations
100% Money-Back Guarantee
Nurse Plus Academy Coupon Code
Use promo code NURSEJANX to SAVE 20% OFF any subscription to Nurse Plus Academy!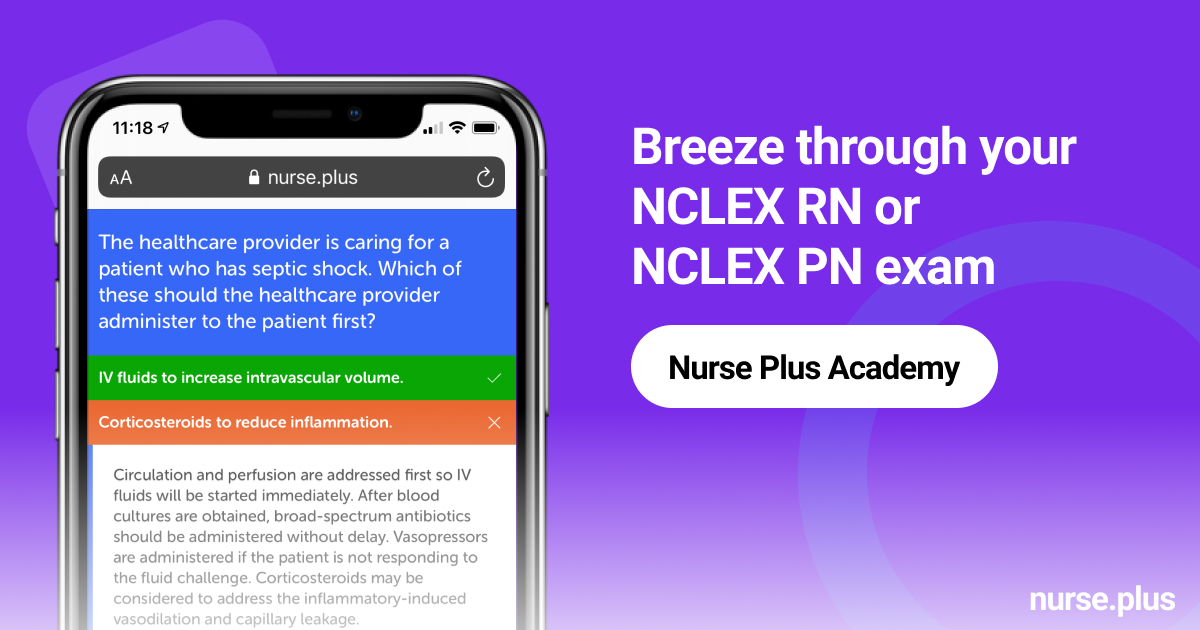 Hurst Review
Great Content Review
Hurst Review has some of the best content reviews we've tested and is a well-rounded program. They are also a great option for students looking for an in-person review.
Live & On-Demand Content Review
1,500+ Practice Questions (includes NGN)
98% Passing Rate
100% Money-Back Guarantee!
Hurst Review Coupon Code
Use promo code nursejanxhurst2023 at checkout to save:
$10 OFF Hurst Now
$20 OFF Hurst Live, Hurst N-Stream, and Hurst Now +
Brainscape
Honorable Mention
Brainscape is not marketed as a full-featured NCLEX program, but it is a great option for those who really like flashcards.
This can apply to nursing students as well as NCLEX studiers… if you like flashcards, Brainscape is for you!
Brainscape Coupon Code
Use coupon code NURSEJANX23 to Save 25% OFF Brainscape Flashcards
---
What about UWorld?
UWorld has popular NCLEX programs but there are several reasons why we don't think they're the best option.
No money-back-guarantee
No budget program options
Poor value when compared to other vendors
Many student testimonials on app stores and on social media favored Archer Review over UWorld.
Not only did they say Archer Review offered MORE features for LESS money, but they thought Archer Review's questions were the closest to the actual NCLEX.
For all of these reasons, we simply cannot recommend UWorld.
Hopefully, this can help you make your decision about which program is the best for you. Good luck!
---
Disclaimer:  Nursejanx LLC earns a commission on affiliate sales through the use of coupon codes and/or referral links.  All representations are intended to be true and accurate to the best of our knowledge.  Due to positive student feedback as well as my belief in their mission to promote affordable education, as of June 5, 2022, David Cox (owner of Nursejanx LLC), has joined Archer Review as their Chief Sales Officer.